*************************************
*************************************
*
* *
*   *
*************
*********
一
人
一
口
*********
*************
From noon to 5pm of December 23th, 2022, the last school day before the Christmas holiday and shortly after fully recovered from the covid, I brought my tea set, electric kettle, a book, some brochures, and two ChàGuà (tea scrolls) that I made, to the Cafeteria of the Academy.

The tea scrolls are made out of tapes, staples and A3 prints of scanned patterns from the back side of my residential permit document, a notebook cover and the chair in the computer room. The message written on the scroll is 一人一口, in English One Guy One Sip, which can be also read as two characters when written vertically, with a pretentious mysterious and ambiguous meaning, 一合, One Combine.
*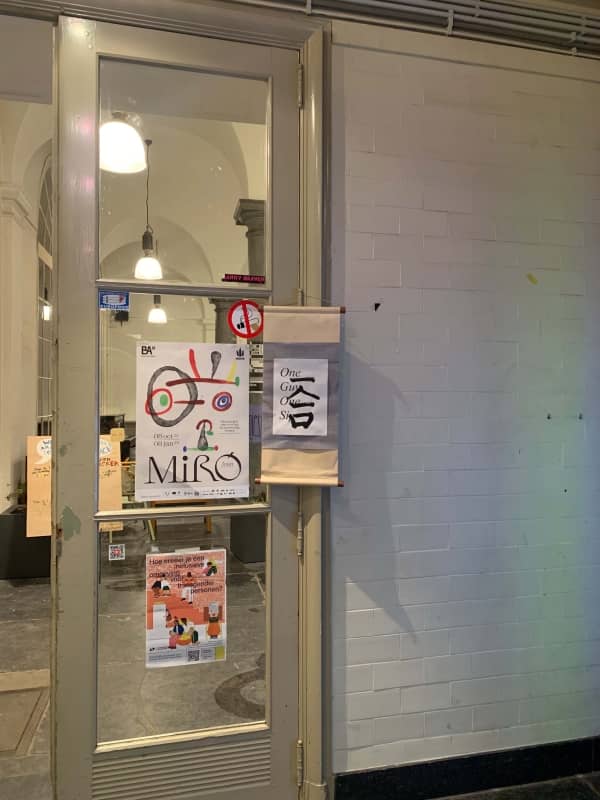 During this afternoon, I sat there and invited people, ideally, as many as possible, to come and drink the tea that I steeped, and poured into the same glass.

I brought two types of tea. Jingshan, an ancient green tea with a grassy, mild flavor from the birthplace of many great Chan buddhism schools, masters and stories, and also (disputedly) the original Chan buddhism Tea Ceremony; Lapsang souchong, a smoky, sweet, relatively well known type of black tea from Fujian, and the tea that the Dutch merchants originally brought back from their fleshly established trade route to East Asia.
*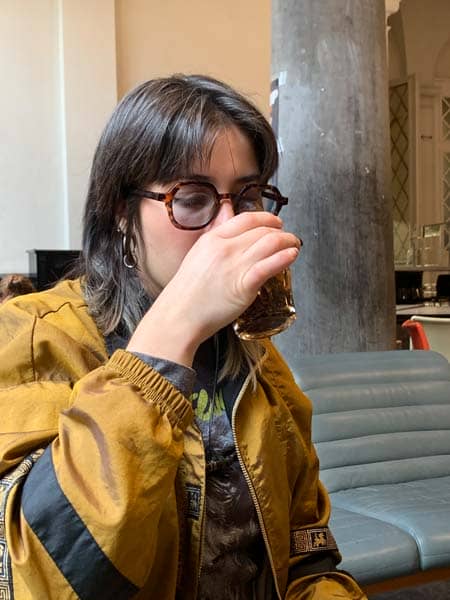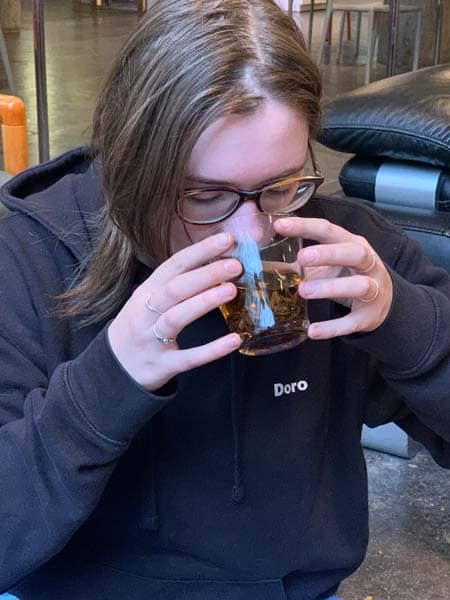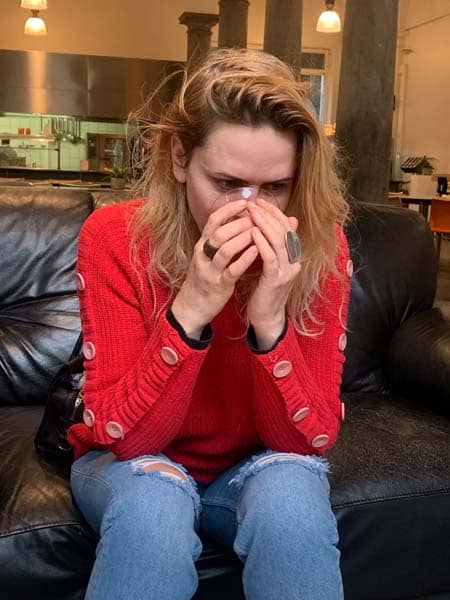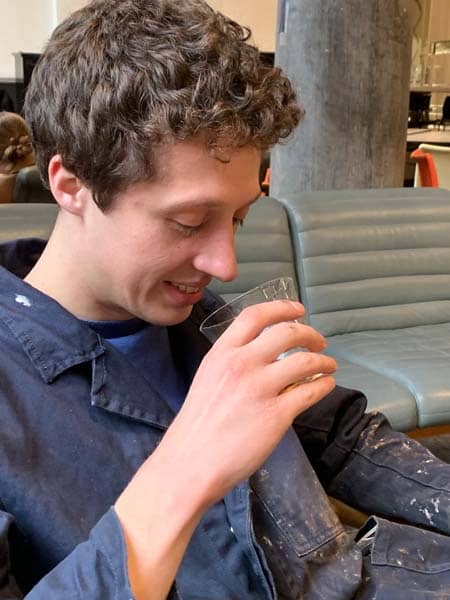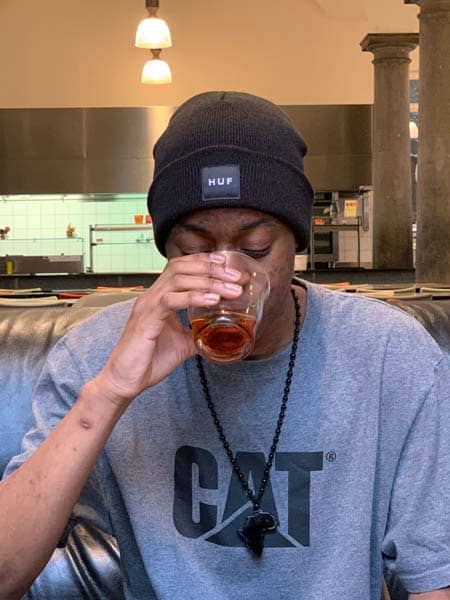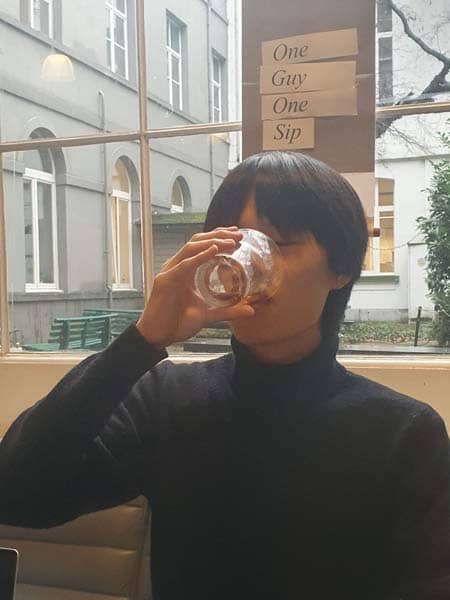 Perhaps because most people from school had already gone for the holiday, and because of my passive way of arranging the event, (and the nature of it,) in total six people, myself included, drank the tea. That is significantly lower than the amount of giveaway brochures I've brought for the participants. There were around one hundred of them.
*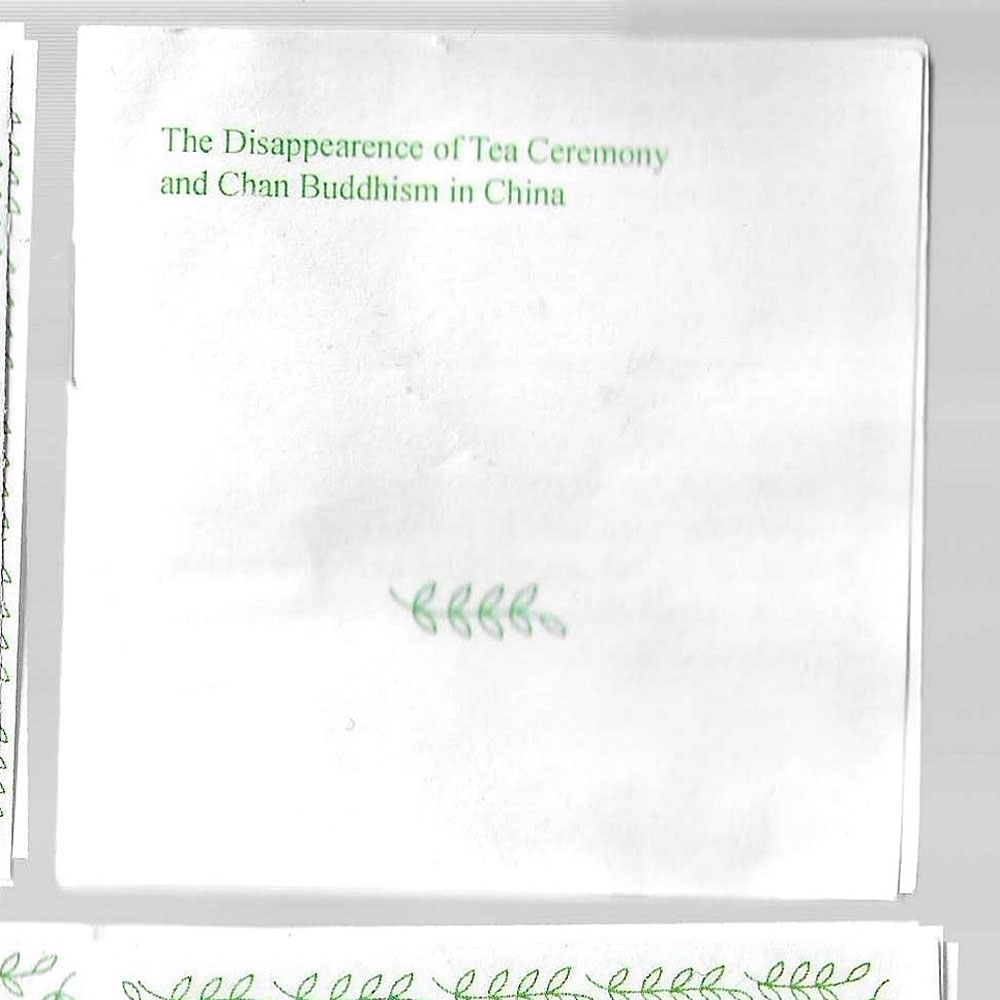 * click to view the next page.
*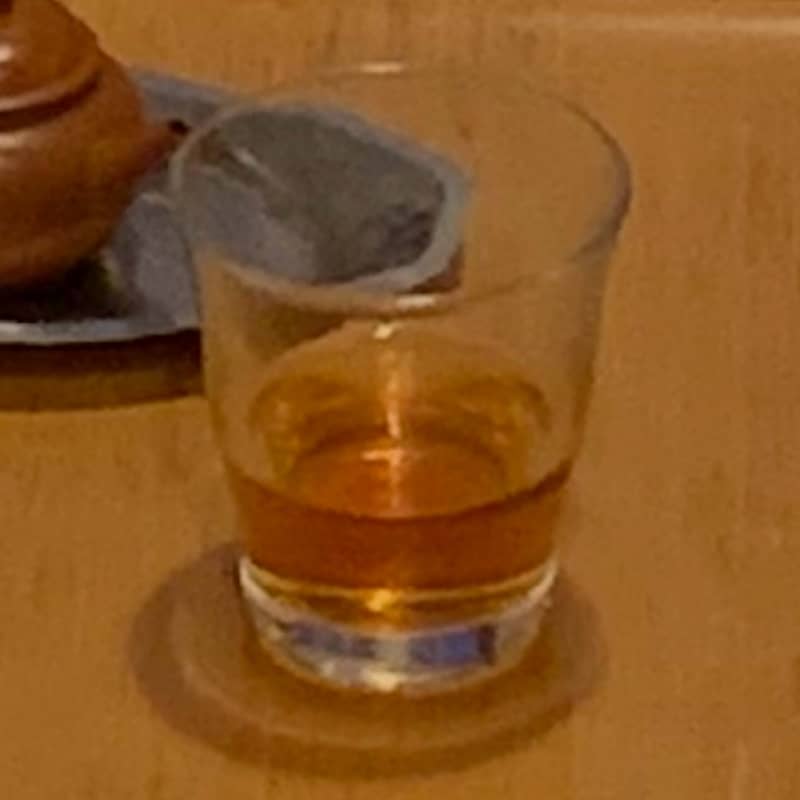 Six, for a far-fetched self-justification and self-comfort, is precisely coincidentally, in the original Chan Buddhism tea ceremony, the maximum number of participants allowed in such events.
*************************************
*************************************
*
* *
*   *
*************
*********
One
Guy
One
Sip
*********
*************